We're getting ready for a wedding! My sister-in-law got engaged this fall and we are excited to be attending our first family wedding since…ours. My daughter will be the flower girl and my little guy will be a ring bearer of sorts. It will be a smaller destination wedding (although the guest list is looking like a decent size, perhaps with the motivation of Las Vegas as the location) and we are the only ones in the family with kids so it worked out nicely. I never had the opportunity as a child to be a part of a wedding, so I am excited for my kids to be involved even if it is in a seemingly small way. We still need to find her a dress and get a "gentleman suit" for our little ring bearer. It is all very exciting!
I am not sure if any of you have older girls who are familiar with the Hailey Twitch series, but it is for elementary-aged girls. Although I was going to skim through the book on my own and pass it onto our good friends' kids to get the "real" scoop from their girls, it actually hasn't made it out of our house.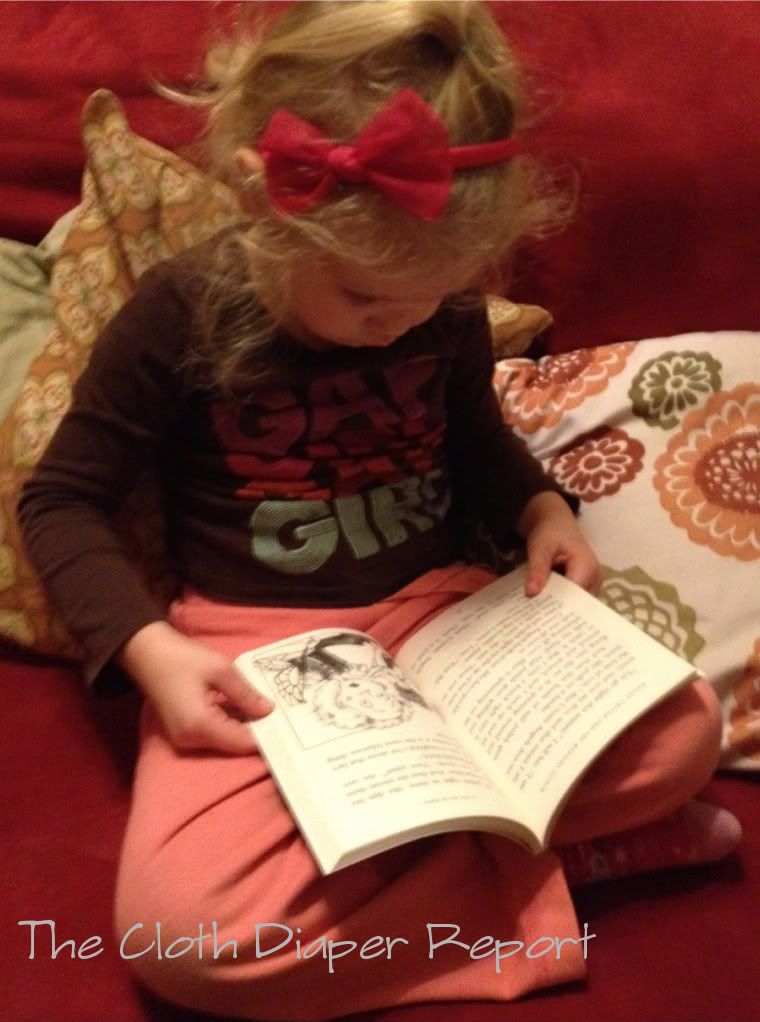 My daughter spied it on my desk and has taken custody of it ever since. We have slowly started to read it chapter by chapter with my daughter per her request and she feels really grown up and is getting really excited to be a flower girl– and she is literally learning what that actually means from this book. I keep finding her "reading" the book on her own, looking at the letters and illustrations that can be found throughout the book.
I still felt like we were able to jump in to the book, even though we hadn't read the previous ones and although she asks a lot of questions since the book is a little grown up for her, she is inquisitive, learning a lot and seems to enjoy it. If you are looking for a fun series about a spirited young girl and her sprite, this seems like a really fun relatively easy read for most of your elementary age girls. Haily Twitch and the Wedding Glitch may be found at Sourcebooks online or from your favorite online or other retailer.
Hailey Twitch and her spirited sprite Maybell, return in an all new adventure, Hailey Twitch and the Wedding Glitch (Sourcebooks Jabberwocky, ISBN: 978-1-4022-2447-8, Juvenile Fiction/Chapter Book, November 2011, Trade Paper, $6.99 US/ £4.99 UK) in the fourth installment to the hilarious series.  And this time around, she gets to be a flower girl in her cousin's wedding! But this is no easy job. Her cousin Angela gets to be a flower girl too and let's just say the two girls have a difference of opinion. And on top of the wedding, Maybelle got her magic back and now she might have to leave!  Will the mischief-making duo make it through the wedding without a disaster and  come up with a scheme to get Maybelle to stay?
{If you enjoyed reading
Getting Ready to Be a Flower Girl with Hailey Twitch and the Wedding Glitch
I would be tickled pink if you left a comment. To read more about my green(er) parenting aspirations, advice and adventures be sure to subscribe to my
RSS feed
or get updates via
email
.}