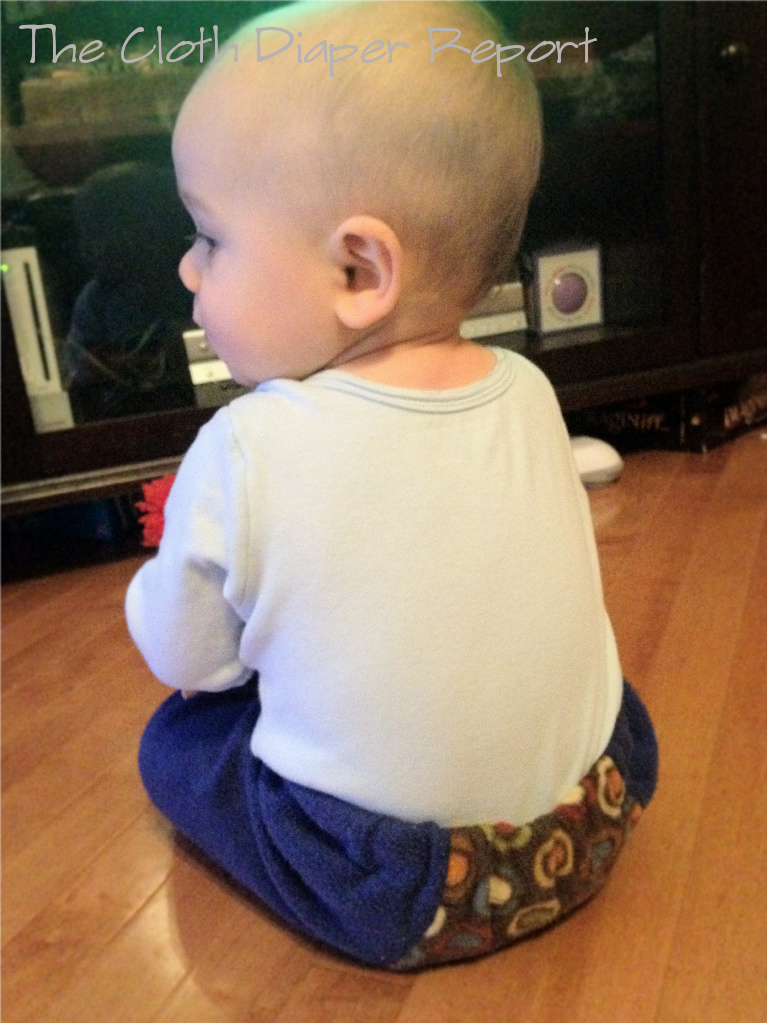 The weather in the Midwest is crazy. You think fall has passed and the winter weather has come, then you get a week of spring-like weather, followed by a plummet into the 20s and 30s and freezing rain, which always feels ten times worse after the warmer weather. My poor little guy's cheeks got red and irritated the other day just from walking from the parking lot inside the store and back and it is a production to get the kids bundled up for the frigid wind.
My go-to pants the past few weeks since the temperatures have dropped have been our fleece Big Booty Pants from Montana Mountain Babes. She is a licensed sewer for the Big Butt Baby Pants pattern design by Rae of www.made-by-rae.com and currently sells them in both cotton and fleece versions. I have put them on the little guy over his jammies at night, around the house as our wood floors get chilly and when we go out in the cold. We are hoping to go to an outdoor holiday activity tomorrow night, although it looks like it's going to be in the teens again like it was last year, so we may have to play it by ear. If we are brave enough to venture out these fleece pants are definitely going over the three other layers I put on the little guy to keep him warm.
A little bit more about these fun little cloth-diaper friendly pants:
These pants were designed with the cloth diapered baby in mind with a cute rear panel to allow extra room in the booty but work great for disposable diaper too. They have wide legs for plenty of room to crawl and climb. And they look absolutely adorable rolled up on warmer summer days!
The cotton version would be perfect for warmer climates and the spring and summer seasons and the fleece are not only snuggy warm in the winter, but offer a tiny bit extra protection for diaper leaks. Another perk of the fleece version is that they also warm you up when you pick up and snuggle your little one or hold them close in a carrier or sling. Montana Mountain Babes has dozens on different products including our favorite crocheted hats, cloth wipes, and binky clips. Check out her large selection and support a really sweet WAHM and friend.
Save!
Darcy is currently having a 15% off everything sale in her store until December 12, 2011 (after that the mail might not make it before Christmas) and her clearance section is 40% off.
Win it!



A pair of pants were provided to facilitate this review. No compensation was received and the views and opinions are my own.
{If you enjoyed reading
Holiday Birthday Bash: Montana Mountain Babes Big Booty Pants ~Plus~ #Giveaway (12/12)
I would be tickled pink if you left a comment. To read more about my green(er) parenting aspirations, advice and adventures be sure to subscribe to my
RSS feed
or get updates via
email
.}