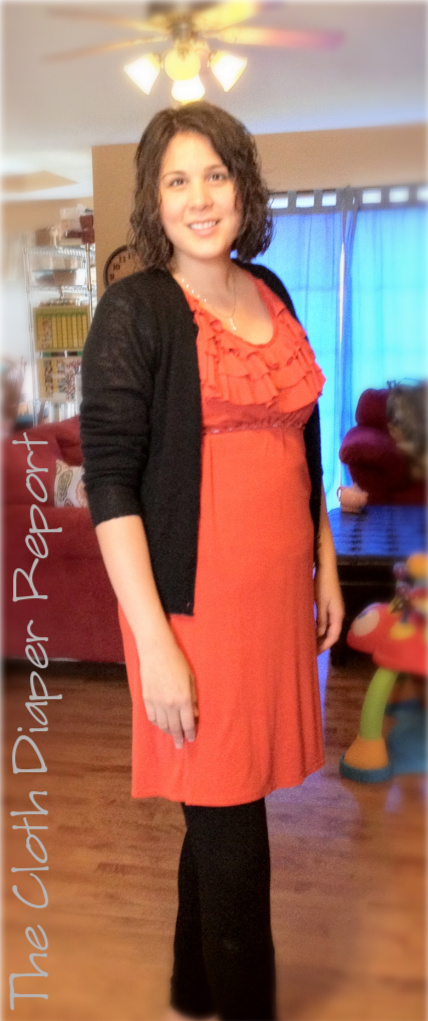 You buy maternity clothes and nursing bras, but have you ever owned or considered nursing tops or dresses? I am sure many of you are nursingwear veterans and if so, you have probably heard of the nursing wear store milk. I often looked through catalogs or considered buying a few nursing tops with both my daughter and son, but I never got around to it. After all I was home most of the time and when I was out I would use a nursing cover and make sure I was wearing a shirt that I could finagle well enough to get the job done.
Yet I always wondered if a nursing top would make nursing in public any easier, especially when nurslings grow into yank-the-nursing-cover-and-expose-mama-lings. So clearly you can make do without nursing-specific tops, but they can make it easier and more discreet. The one thing I haven't successfully found a way to "make-do" with while nursing are dresses. None of the dresses I own work with nursing very well and I don't wear anything very deep-cut which I know works for some mamas. I came across and fell in love with the selection milk nursingwear had to offer and how each piece looked as comfortable as it looked cute.
I chose to review the tiered ruffle nursing dress, because it was stylish and depending on what I wore over it, could work for anytime of the year. I debuted the dress on Sunday at the ABC expo with a pair of long black leggings and a cardigan and I felt so cute. I got a number of compliments on it (like from Emily over at milkmakers cookies– yum!) and they didn't guess in a million years that it was a nursing dress. Which is exactly what I wanted, because when so many things scream M-O-M about us it's nice to get away from that particularly when you're flaunting a new frock!
It was a really nice feeling to be able to just pull the empire portion up rather than a shirt from the bottom up or overstretch the neckline of a top to pull it down. And it caught the attention of many of my friends or mamas at church who asked me about my dress as we tended to our little ones in the mother's room. The jersey knit is stretchy and comfortable and the orange color I chose works well for the fall season. A brightly colored jacket or top and it will also translate nicely into the spring or summer. What can I say, it's nice to be in a dress again!
So why settle for "making-do" when you can do it with nursingwear. I think I'm converted and I think every nursing mom should have a few nursingwear pieces in their wardrobe, even if it's just a couple dresses for when you're out of the house!
Win it!
A sample was provided to facilitate this review. The opinions and experiences are my own.
{If you enjoyed reading
Make Do or Just Do it with Milk Nursingwear ~Plus~ $40 GC #Giveaway (11/18)
I would be tickled pink if you left a comment. To read more about my green(er) parenting aspirations, advice and adventures be sure to subscribe to my
RSS feed
or get updates via
email
.}