Hands down, the toothpaste is my daughter's favorite toiletry and she is in love with Jasons' Kids Only! Toothpaste. And how could she resist? The fun marine life icons are adorable and delicious scents are irresistible. We received the orange variety of toothpaste to review, but have also gotten the strawberry on our own and my daughter couldn't be happier (plus I couldn't feel better considering the amounts she ingests as she insists on brushing her teeth throughout the day). I plan on trying their hand soap, since we are on the last few squirts of her current hand soap, and it just so happens that their aquatic-themed characters fit perfectly in our bathroom decor. That's just the icing on the cake, though.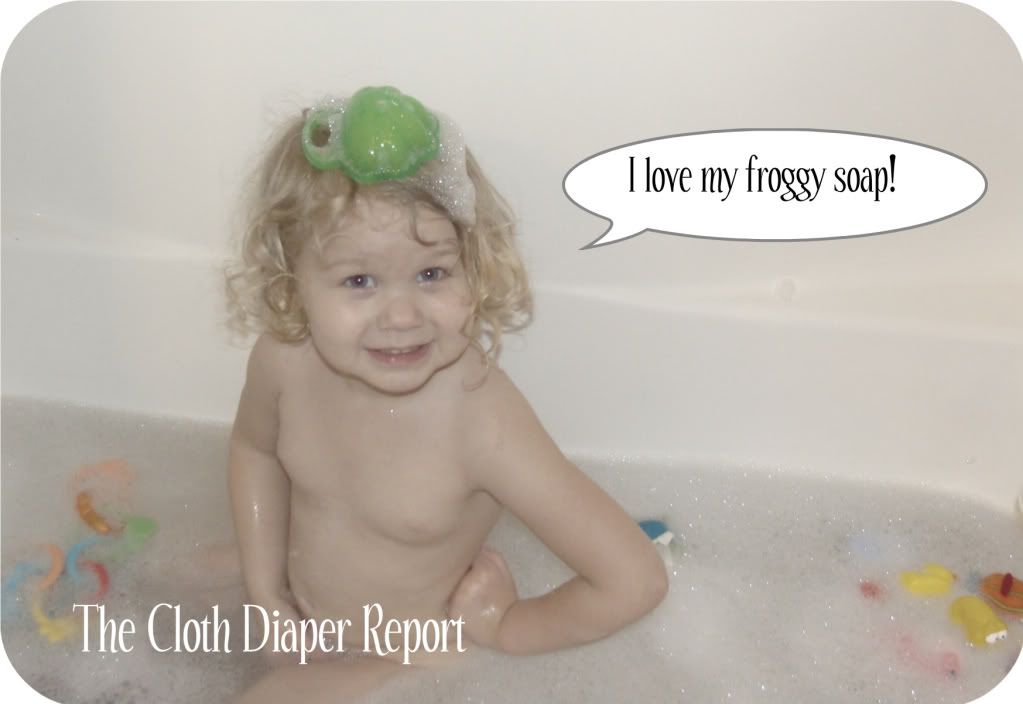 We also had the opportunity to try the Extra Gentle Shampoo and Conditioner and my (husband's) only complaint is that is it two steps. This is coming from a man who uses a 2-in-1 product himself, but he usually washes my daughter's hair and she puts up a fight so I can't blame him. The good news is that it is tear free and she is getting old enough where I feel she can take advantage of the conditioner to help de-tangle her hair. Consequently, I would love to try the detangling version once we get through these bottles and the bath gel looks fun as well.
Foaming Hand Soap:
In Tropical Twist and Berry Blast, this fun, shape making foam might have you prying them away from the bathroom sink.
(8oz; $8.99 SRP)
Bath
and Shower Gel:
The tear free formula is gentle on skin and eyes and won't slip out of little hands like a bar of soap!
(8oz; $8.99 SRP)
Daily Detangling Shampoo and Conditioner:
This extra conditioning and detangling shampoo and conditioner nourishes children's hair with a refreshing Tropical Twist fragrance and a gentle, tear free formula.
(8oz; $8.99 each SRP)
Extra Gentle Shampoo and Conditioner:
This super gentle shampoo and conditioner duo is formulated for kids with especially sensitive skin and scalps, but still comes in a delightful Berry Blast fragrance that smells like a sweet dessert.
(8oz; $8.99 each SRP)
Gel Toothpaste:
With Orange and Strawberry flavors, this all-natural gel toothpaste will have kids racing to the sink to brush up after each meal. Great for Gluten-Free parents, too!
(4.2oz; $5.49 SRP)
JASON Kids Only! is available
in fine natural product stores nationwide and online at www.jason-natural.com.
Buy it!
Find a retailer near you at Jason online.
Samples of the products mentioned in the review were provided for this review. No other compensation was received and the views and opinions are my own.
{If you enjoyed reading
My Daughter Loves Jason (Kids Only! Bath Products, That is)
I would be tickled pink if you left a comment. To read more about my green(er) parenting aspirations, advice and adventures be sure to subscribe to my
RSS feed
or get updates via
email
.}