The weather is warming up and we have finally gotten out of hibernation. Now that we are trying to get out more often to exercise, run errands or visit friends we are in the car frequently during the day and although the little guy is a good sport, he definitely needs entertainment for the ride. The Bright Starts See & Play Auto Mirror has been great, because it's both a toy for him and a tool for me. Since he is rear facing I can turn around when we are stopped or parked and glance to see if he has fallen asleep.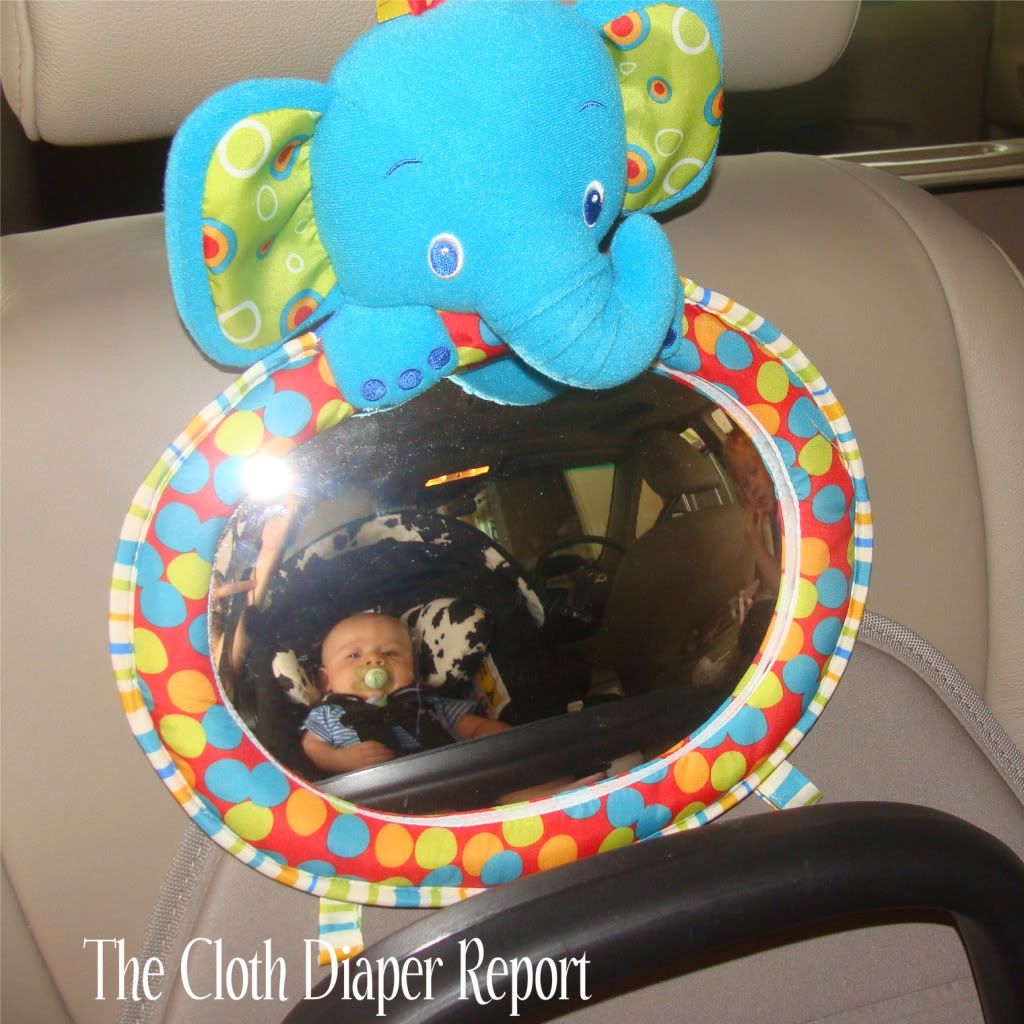 Babies love to see themselves in mirrors and this auto mirror also has three loops on it to attach his favorite toys with linkies. It can also be attached to crib rails to be used in the nursery or you can use it in multiple locations as the clip is easy to fasten and unfasten. This auto mirror would even work on some strollers like ours with the middle/safety bar so I like that it is versatile. With a few exceptions, I generally prefer toys and gear that are multi-function or versatile, so this definitely meets up to those expectations. 
Bright Starts has a large line up of toys and baby gear for both at home and on-the-go and to see their full product line visit Bright Starts online. 
Bright Starts on Facebook:
Bright Starts Online:
Bright Starts See & Play Auto Mirror Review
I would be tickled pink if you left a comment. To read more about my green(er) parenting aspirations, advice and adventures be sure to subscribe to my
RSS feed
or get updates via
email
.}