I am on Day 8 now and have realized that almost any application where I would use milk can be substituted with Silk. I can't really think of an application I would use or drink milk where Silk couldn't be used in it's place (although I am sure there may be some), and have even been reading up on how you would go about making non-dairy yogurt. Soy wouldn't be my first choice, but how yummy does coconut or even almond yogurt sound? I may have to look into that as the idea of coconut milk yogurt is making my mouth water as we speak! With berry season around the corner, talk about a perfect pairing.

Day 8: Very Very Vanilla Banana Chocolate Iceshake
We only had a serving or so of ice cream left the other night, so I decided to make shakes to stretch it between three people. I made a remixed version of a childhood favorite my mother would make whenever we had ripe bananas, but I added chocolate. And ice cream.
Although we called them banana milkshakes growing up, they did not include any ice cream like traditional milkshakes. My mother would use bananas, milk and ice cubes so I have decided that a more appropriate name to properly describe them would be iceshakes. In place of milk I used the Silk Very Very Vanilla soy milk, added ice cubes, fresh bananas, melted chocolate chips and the last two scoops of ice cream to the blender. Yum.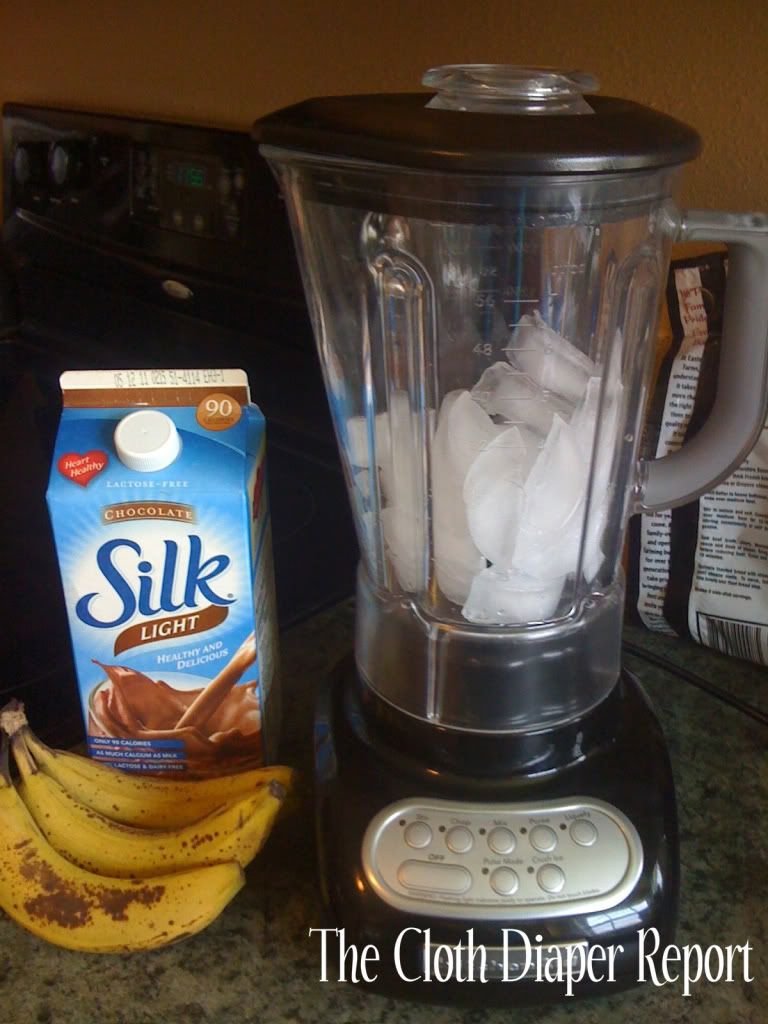 Day 9: Chocolate Silk Light Banana Iceshakes
Well smoothies, shakes and drinks have been the theme of the week as we have had GORGEOUS weather and although thunderstorms are on their way, I was enjoying the warm breeze on my deck as I watched my daughter play in the sandbox and blended drink just hit the spot. Today my goal was to come up with a slightly healthier, lower calorie version of our ice cream and melted chocolate shake the other night, and this is what I came up with!

Instead of the Very Very Vanilla Soy Milk I chose the Light Chocolate Silk soy milk so I wouldn't need to add any additional chocolate to the recipe, ice cubes and ripe bananas (I was also needing to use these up as they were on their last leg). My daughter and I enjoyed it with our lunch and at only around 100 calories a cup this was a cool, refreshing, lower calorie treat that I didn't feel guilty going back for seconds.
Stay tuned for Day 10 and the challenge wrap up! Will it be savory or sweet?
Samples of the products mentioned in the review were provided for this review. No other compensation was received and the views and opinions are my own.
{If you enjoyed reading
My Switch to Silk 10-Day Challenge: Very Very Vanilla Banana Chocolate & Light Chocolate Silk Iceshakes #SwitchtoSilk
I would be tickled pink if you left a comment. To read more about my green(er) parenting aspirations, advice and adventures be sure to subscribe to my
RSS feed
or get updates via
email
.}