I love high quality toys that are built to last, entertain, encourage motor development and look good in the living room. Add wood, renewable resources and battery-free operation to that and it gets very high points in my book. The first thing you will notice about the Prince Lionheart Wheely Bugs are how adorable the five different styles are and you will love that they are available in two sizes for toddlers and slightly older kiddos. They are far from the eye sores that most plastic ride-on toys are that also break, get old or go out of style quickly and Wheely Bugs are designed for "industrial" kid use. Not only this, they are easy to wipe clean, non-toxic, PVC-free and have just enough padding for some added comfort.
My daughter and I adore the unisex bee design although we would have been equally as happy with the mouse, ladybug, cow or tiger models (yes, mama gets a say in the style since it's part of my living room decor most of the time!). Since my daughter is so tall for her age and because I wanted something she could continue to use for some time, we went with the large model. It's sturdy construction is good to handle up to 50 lbs., which my daughter won't be reaching any time soon, so we will get years of use out of it and I know it will have miles and miles left after that for baby boy and then some.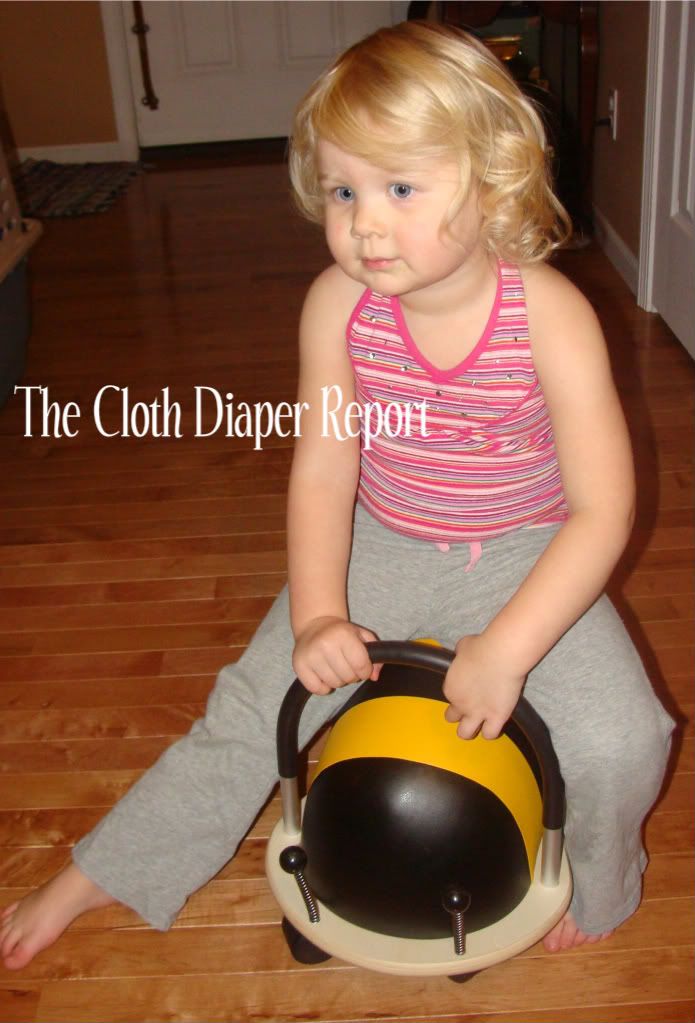 My daughter has gotten the hang of her little bee now and I will let her go barefoot with supervision from time to time, but note that it is recommended that your kiddos wear shoes while riding so their little toes don't get squished or pinched. If my daughter wants to scoot around quickly or for longer jaunts we make sure she is wearing slip ons or sneakers and I recommend you follow their guidelines especially when your kids are younger (18+ months) or just getting used to their new toy. I was nervous about the wheels scratching my wood floors when we first gave it a whirl, but I haven't noticed any marks and the wheels have great maneuverability to go whichever way my daughter pleases.


This was the first toy I had the opportunity to try from Prince Lionheart and I was reminded that the company actually started out with making rocking horses so toys are dear to their roots. I must say that I am very impressed and although I have never been disappointed by a product of theirs I have purchased or reviewed, this put their company name at a whole other level entirely for me! If you are looking for a toy that will last for years, be a hit with any young child and keep your little one entertained, I highly recommend the Prince Lionheart Wheely Bugs. They are an investment that will last for multiple kids and a great gift to consider this holiday season.


To learn more about the Wheely Bug, Prince Lionheart company or other products they carry visit www.princelionheart.com.



Samples of the products mentioned in the review were provided for this review. No other compensation was received and the views and opinions are my own.
{If you enjoyed reading
Holiday Gift Idea: Prince Lionheart Wheely Bug
I would be tickled pink if you left a comment. To read more about my green(er) parenting aspirations, advice and adventures be sure to subscribe to my
RSS feed
or get updates via
email
.}