Children love to mirror what they see us doing as parents and the comforts that are familiar to them from their infant and toddler years are often reflected during playtime. I wore my daughter constantly while she was an infant, because she was such a cuddlebug and even during her younger toddler months. The attachment style parenting and benefits of babywearing resonated with me even while I was pregnant with my daughter, but I didn't discover all of the wonderful brands and styles of carriers until she continued to grow at lightning speed and as I searched for heavier duty options to support both my back and a heavy baby.


She is so tall, heavy and mobile now that we rarely if ever use a carrier anymore, but the ErgoBABY carrier is still heavy duty enough that I can strap her on my back if we want to and this doll carrier is made with the same quality and care. I could barely cut the tags off of this doll carrier before she was running across the room, reaching for the first doll or stuffed animal she could find to pop in. She knew just what it was and was thrilled that it was her size. I know that she will treasure her little carrier even more after little brother arrives and she will be able to feel included by taking care of and carrying her own little dolls and friends.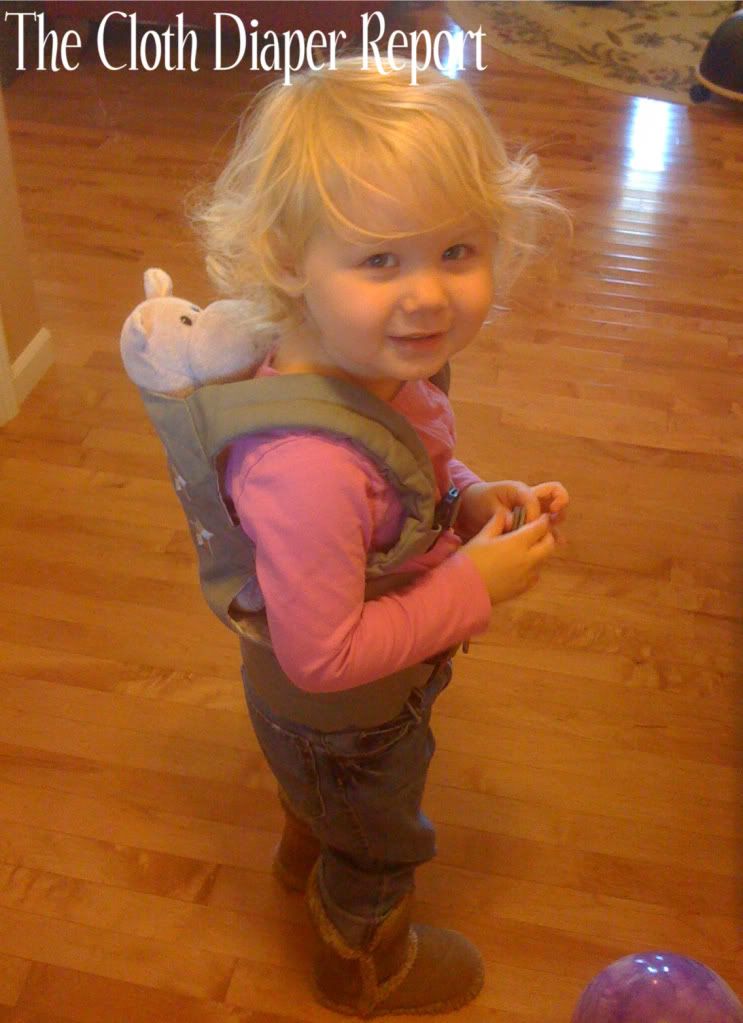 Whether you have a son or daughter this is a great gift idea for the holidays as they are available in a few different patterns, are lightweight, easy to store and I love how they can take their little friends with them to the store or out and about, hands free. It is fun, there is less chance that you will end up carting around the doll or buddy they insist on taking in the store with them, but decide they don't want to hold after 5 minutes, and it is also great to get them feeling involved if you are babywearing a younger sibling. My daughter and I have loved this carrier and I think that it is a great toy whether you are a babywearing family or not.


Some more information about the doll carrier:
*May be worn in front and back positions
*100% cotton batting in body of carrier to soften edges
*High quality buckles tested by SGS
*High quality webbing, matched to carrier color
*Machine wash and dry, gentle cycles


Samples of the products mentioned in the review were provided for this review. No other compensation was received and the views and opinions are my own.
{If you enjoyed reading
Holiday Gift Idea: ErgoBABY Doll Carrier {Sponsored by Abby's Lane}
I would be tickled pink if you left a comment. To read more about my green(er) parenting aspirations, advice and adventures be sure to subscribe to my
RSS feed
or get updates via
email
.}