Beauty and function don't always go together, like those red stilletto heels I just had to have, but almost killed myself trying to carry a baby in them. They sit in the closet gathering dust as we speak…If you are looking for something pretty and functional I recommend Blossom Pads. I fell in love with them after first receving two samples in fall fabrics and they are luxurious, comfortable and functional. 


There are 4 lengths to choose from and 3 levels of absorption as well as dozens of cotton fabrics to choose from for the wings. You may also choose between cotton or bamboo velour for the topper and the decorative scallopped stitching on top adds that dainty detail that helps us feel a little more feminine during that time of the month. These fit well, were soft as a cloud and I love how you can order them to fit your preferences and life style. 


The fall leaves pattern (pictured below) and orange and red circle patterns I received were topped with red and brown velour, which are perfect colors for mama cloth. The other fantastic detail she adds is that she labels each pad with a letter, according to absorbency. L (light), M (moderate/regular) and S (super) are engraved in the white snap so you know which pad you are grabbing if you have multiple thicknesses in your stash. Love these and would definitely consider them when I need more in my stash. I'd love to get some light absorbency pads and super pads for postpartum.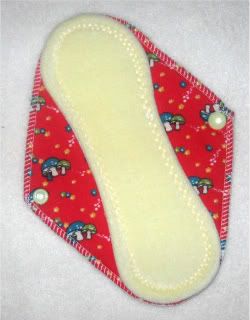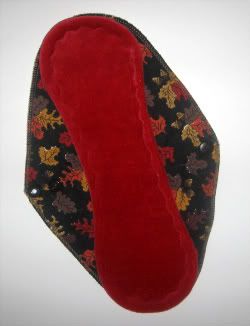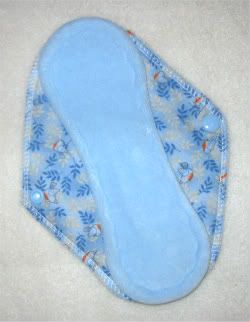 Overall Rating: 10 


Overall Fit: 10


Style: All-in-one


Closure Style: Poly-resin snaps (plastic), one, adjustable by 3/4 in.


Ease of Use: 10


Absorption: Customizable


Materials Used: Cotton velour or bamboo velour topper, cotton, anti-pill fleece and wool (coming soon).


Durability: 9.5


Pocket Opening: None


About: http://hyenacart.com/Blossom/index.php?info=691


Affordability: $


Care and Use: http://hyenacart.com/Blossom/index.php?info=689


Cost: $6.50/each and up, plus save on 5+ pads


Retailers: www.hyenacart.com/Blossom


Warranty: http://hyenacart.com/Blossom/index.php?info=560


Website: www.hyenacart.com/Blossom


Compare to: Essential Saltes Baby


Save!
Enter the code "CDR" at checkout to get 15% off your order! These pads are already reasonably priced for their value so add some Blossoms to your stash today! 
A set of Blossom pads were provided by Blossom for this review.
{If you enjoyed reading
Blossom Pads Review & 15% off Coupon Code
I would be tickled pink if you left a comment. To read more about my green(er) parenting aspirations, advice and adventures be sure to subscribe to my
RSS feed
or get updates via
email
.}